An Affiliate of:
PROCESS CHEMICALS, INC.
P M B 267
5000 W. Esplanade
Metairie, Louisiana 70006 USA
Tel: 1+(504) 887-7714 • Fax: 1+(504) 456-1835
Email: norm@lieberman-eng.com
CHEMICAL ENGINEERS

Chemical engineering consultants specializing in continuous chemical plant and oil refinery troubleshooting, operation, and design. 35 years experience in the process industries including crude oil refining, gas processing and chemical plants. An internationally renowned chemical engineering consultancy, specializing particularly in large diameter distillation towers, vacuum distillation, asphalt production, and delayed coking.

Process Troubleshooting
Revamp Designs/Process Optimization
Seminar Presentations
Training Videos
Expert Witness Services
Lieberman Books

The new book they said couldn't be written
"TROUBLESHOOTING VACUUM SYSTEMS"
NP Lieberman. Dec 2012.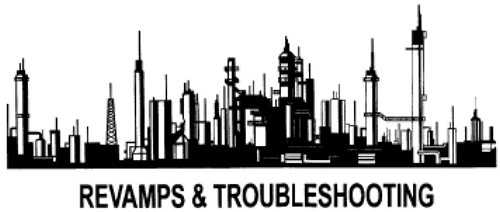 Copyright © 1999 Process Improvement Engineering. All Rights Reserved.
Web site design and development by
webworks-Net, a division of Phool Moon Enterprises, LLC