REVAMP DESIGNS/
PROCESS OPTIMIZATION

| | |
| --- | --- |
| Step 1 | Process study and optimization |
| Step 2 | Preparation of scoping process design |
| Step 3 | Preparation of detailed schedule A type final design |

Steps (1), (2), and (3) may be undertaken sequentially on separate contracts.

We link Process Optimization to Revamp Design work because we consider that the only way to prepare a reliable well engineered design to revamp existing equipment, is by going to the plant and thoroughly checking the existing operation of all equipment involved (as in a process troubleshooting exercise). On occasion we have improved operations so much for our clients by this procedure that there was no longer any need for a revamp design.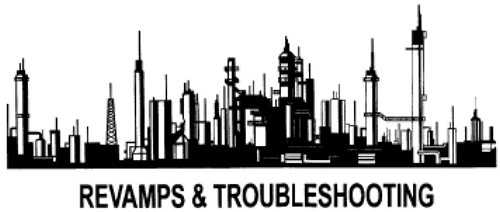 Copyright © 1999 Process Improvement Engineering. All Rights Reserved.
Web site design and development by
webworks-Net, a division of Phool Moon Enterprises, LLC